Written by Danessa O. Rivera (The Philippine Star)
Wednesday, 24 June 2015 10:08
MANILA, Philippines - The Authority of Freeport Area of Bataan (AFAB) hopes to match, if not beat, its 2014 banner performance this year with more investment commitments in power, infrastructure and port development expected in the second half.
FAB chairman Deogracias Custodio said in a recent interview that it would be difficult for the freeport zone to surpass the P84-billion investment pledges just in the first half of 2014.
However, he said the freeport zone is trying to match the record-high investment commitments last year.
Read more...
Last Updated on Wednesday, 24 June 2015 10:17
Written by Lawrence Agcaoili (The Philippine Star)
Thursday, 18 June 2015 11:12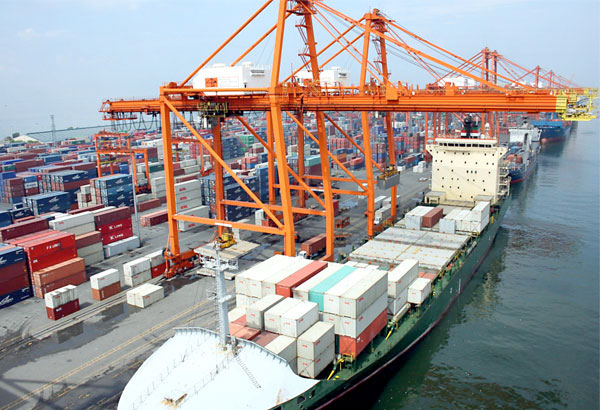 The planned dry bulk terminal is designed to handle shipment of coal, clinker, silica sand and other cement raw materials, steel, fertilizer and other dry bulk cargo. File photo
MANILA, Philippines - The tandem of Filipino-owned Seasia Logistic Philippines Inc. and London-based Nectar Group Ltd. expects to complete the first phase of a P3-billion development port project in Bataan. Read more...
Last Updated on Thursday, 18 June 2015 11:17
Written by Mikhail Franz E. Flores (Business World Online)
Tuesday, 16 June 2015 08:20
BAGAC, BATAAN -- A unit of the Department of National Defense which manufactures ammunition for the police and military will soon become a special economic zone once President Benigno S. C. Aquino III signs the requisite rules, Bataan Governor Albert S. Garcia said here last week.

A worker pours empty shells for loading at an arsenal plant in Limay, Bataan in this file photo. The facility will soon become a special defense economic zone as soon as President Benigno S. C. Aquino III signs rules, a local official said. -- AFP Read more...
Written by Michelle V. Remo (inquirer.net)
Tuesday, 09 June 2015 13:50

Las Casas Filipinas de Acuzar in Bataana Contributed photo
THE PHILIPPINES had to endure much during World War II, particularly when Bataan fell to the Japanese Imperial Army in 1942.
When they surrendered to the Japanese, the Filipinos and Americans thought the worse was behind them. They found out that it was but a start of a brutal ordeal. New horrors were unleashed on them, like the infamous Death March and harsh prison conditions.
After rising from the ashes of conflict, Bataan now boasts of a provincial economy that is home to several economic zones. For foreign investors, it has become one of the choice destinations in Southeast Asia.
Read more...
Last Updated on Tuesday, 09 June 2015 14:03
<<

Start

<

Prev

1

2 3 4 5 6 7 8 9 10 Next > End >>